---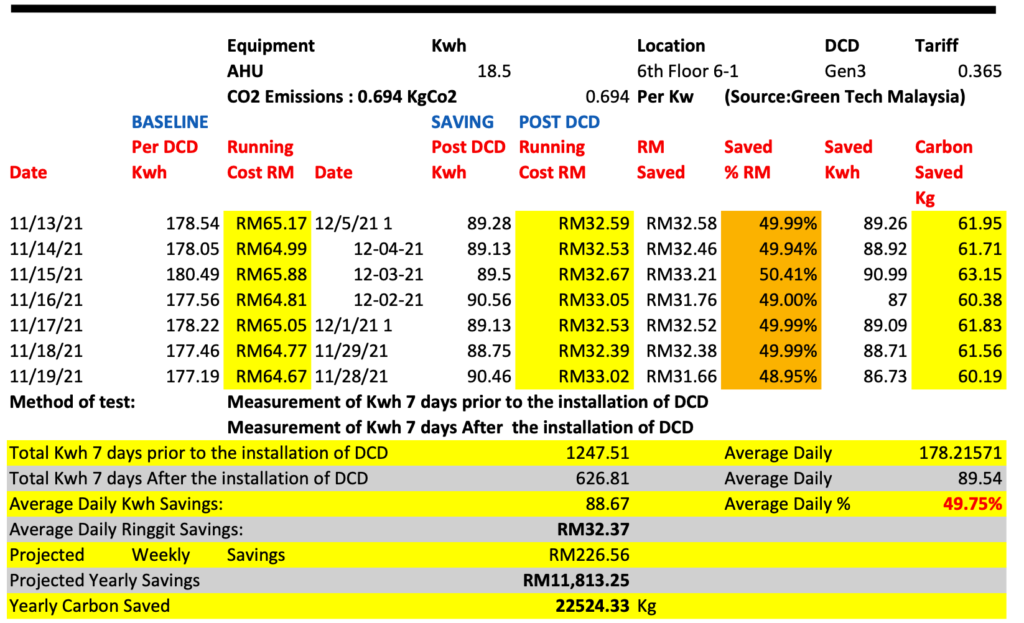 Based on the calculation by Green Tech Malaysia, the Green Plant Demand Control Drive can save 18.2 tonnes of CO2 for a single AHU unit tested.
This is a significant achievement for organisations seeking to reduce their carbon emissions from energy use.
Since most of the electricity consumption of a building is used for the air conditioning systems, this investment brings a recurring benefit for organisations seeking to improve their environmental sustainability performance.
As this system can be used for a wide range of applications where motors are used, such as lifts, escalators and other ventilation systems, the DCD offers great potential to energy savings and emissions reductions for organisations.
Keen to hear more? Use the link below to reach out to us.